Avant is a local non-profit organization from Riscova, Criuleni, Moldova. It aims to develop resilient communities by building local capacities for civic engagement, youth development, rural entrepreneurship and sustainability (such as organic agriculture, waste management, tree planting, etc.).
Activities
Before registering as a non-profit organization AVANT operated for 3 years as a local initiative group, undertaking various community development projects, building local capacities, engaging people in sustainable development initiatives.
Afforestation actions
Long ago, Riscova was surrounded by forest; it is not so now. Ever since 2014, we are organizing tree-planting activities to stop the land degradation processes. The largest planting event took place on November 5, 2016, when more than 100 volunteers from Riscova, Chisinau, other parts of Moldova and even from Romania planted over 700 trees at an eroded hill above the village. The trees grow, and we continue to plant.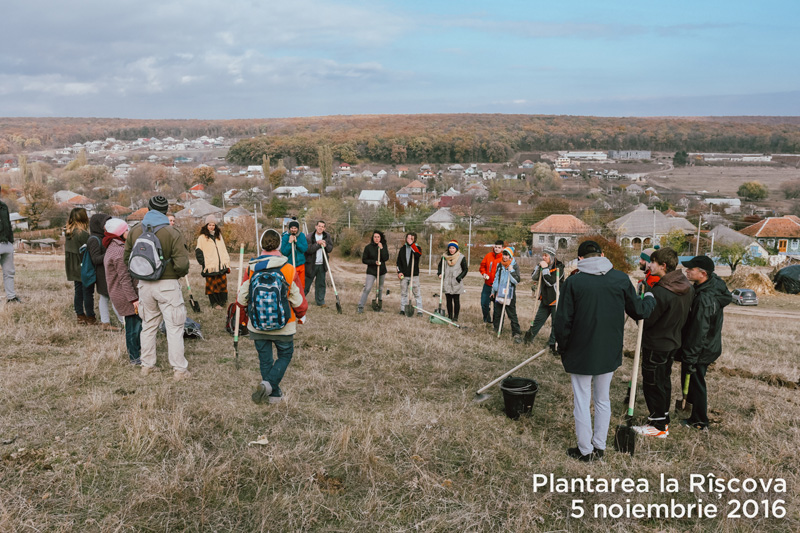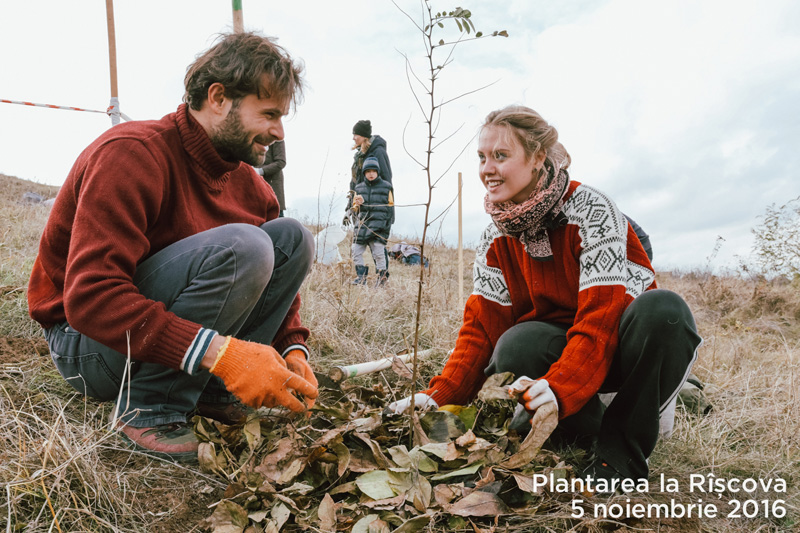 Eco-Club at the local Gymnasium
Through simulation games, case studies, documentaries, experiments and practical activities, students from grades 8 & 9 explored the story of 'stuff' around us, soil and water protection measures, energy efficiency, our environmental impact and practical steps we can take to make a difference.
Project planning with local youth.
Following a few trainings in visioning and basic project planning, local youth decided to create a community park to meet the needs of youth and young families for a socialization space other than the local bar. 15-16 year old students lobbied with a local mayor's office to dedicate the space for a park, organized a local fundraising campaign, built benches from recycled materials and planted trees/ bushes in the future park.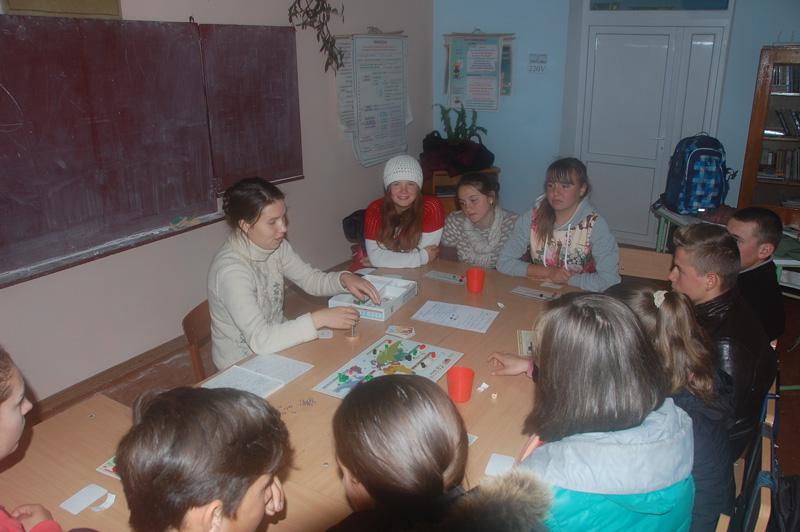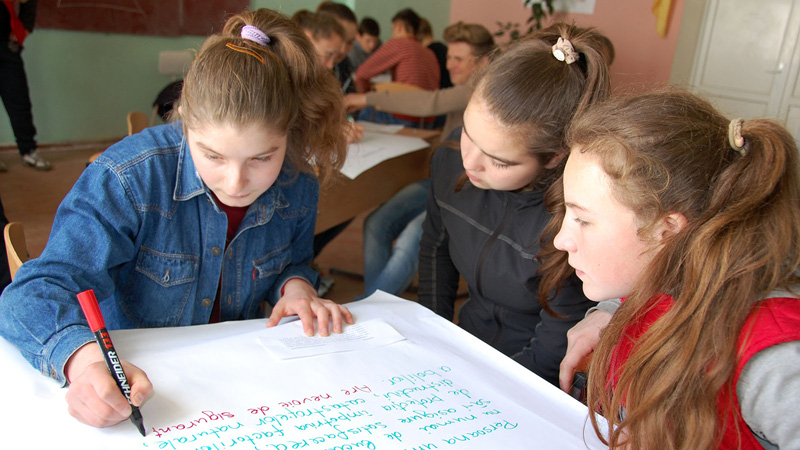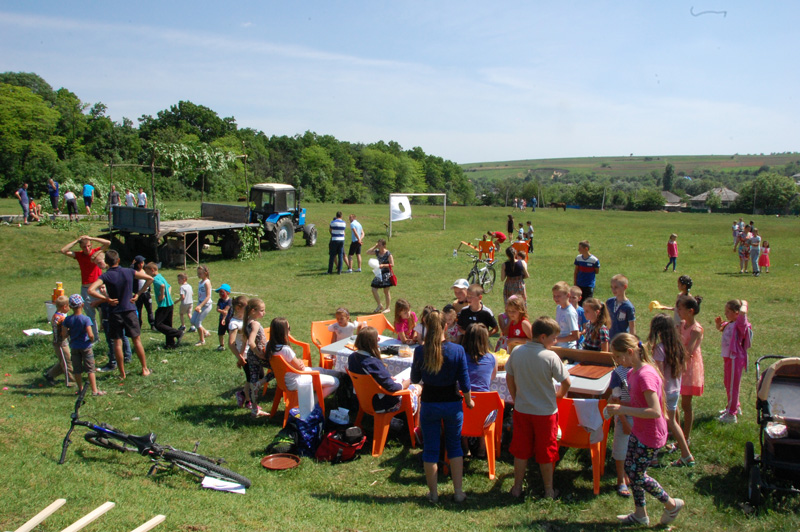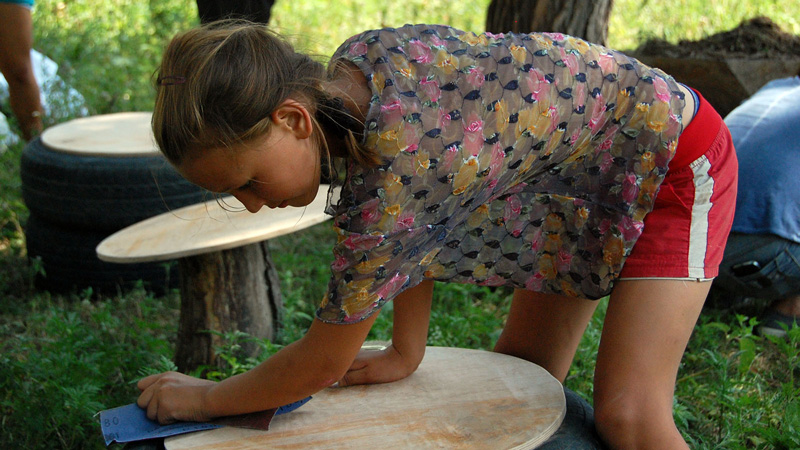 Forest Cleanup
Volunteers from Riscova and Chisinau joined hands in a spring forest clean-up action.
The uncovered 'hidden treasures' filled up 2 tractors in just a few hours of this community action.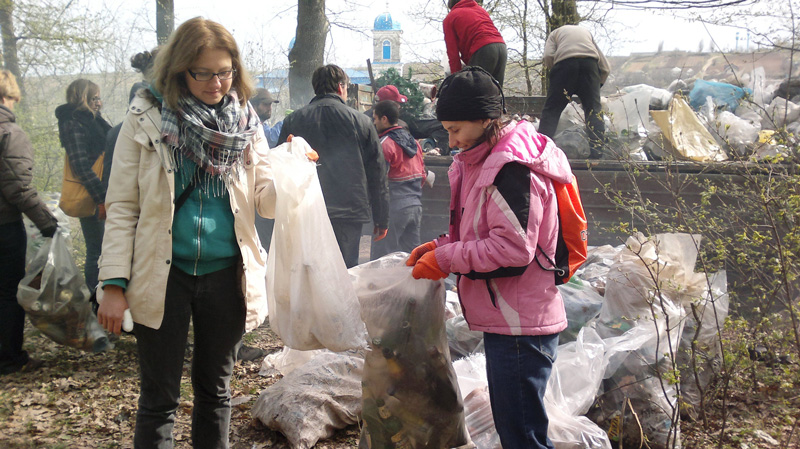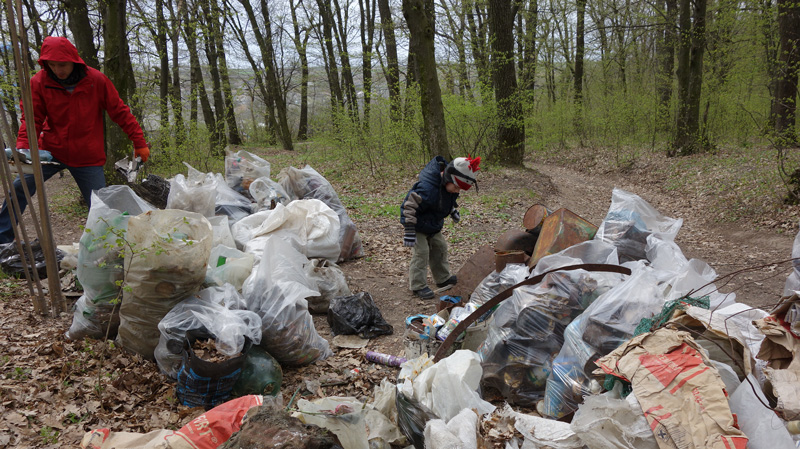 Plastic recycling at the school
Following a presentation on 3 Rs (Reduce, Reuse, Recycle) in March 2017, students from Riscova school got inspired to start a plastic collection initiative at the school. During one of the technical education classes young people built a recycling bin and installed it on the school premises. In two months children managed to collect over 160 kg. of plastic that was taken to the recycling plant in Peresecina. With the money received from recycled plastic a hands-washing station was installed at the primary school and the class that collected most plastic was treated to a Pizza party.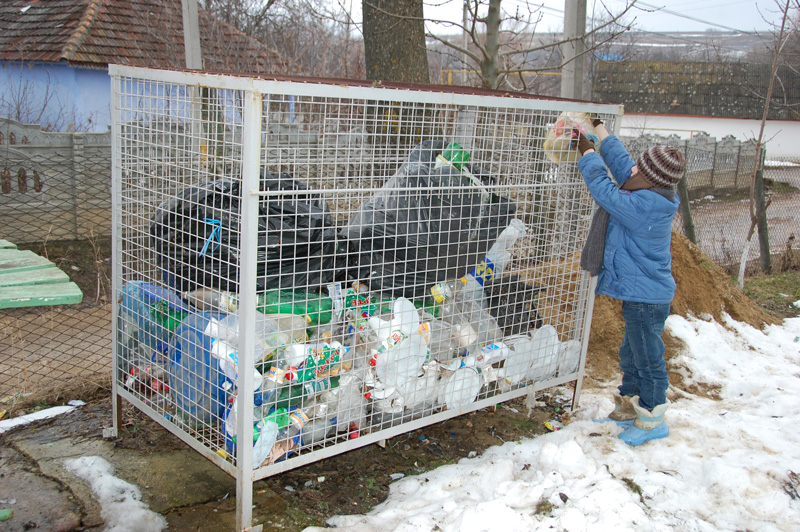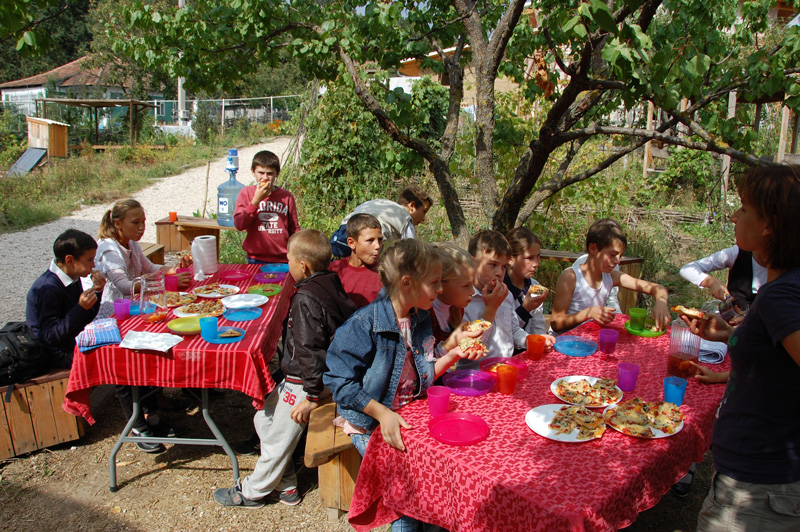 Improving sanitation at the local school
With support from AVANT NGO, local school outdoor toilets have been renovated to ensure privacy, safety and improved sanitation conditions for over 110 students of Riscova Gymnasium.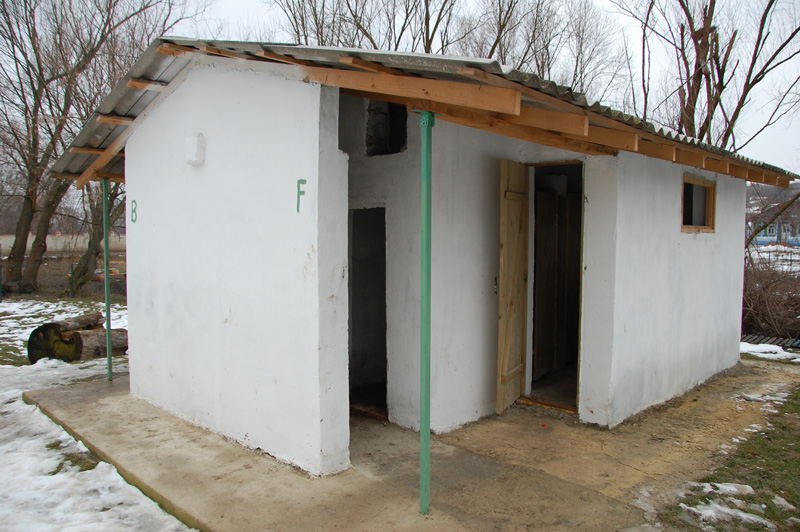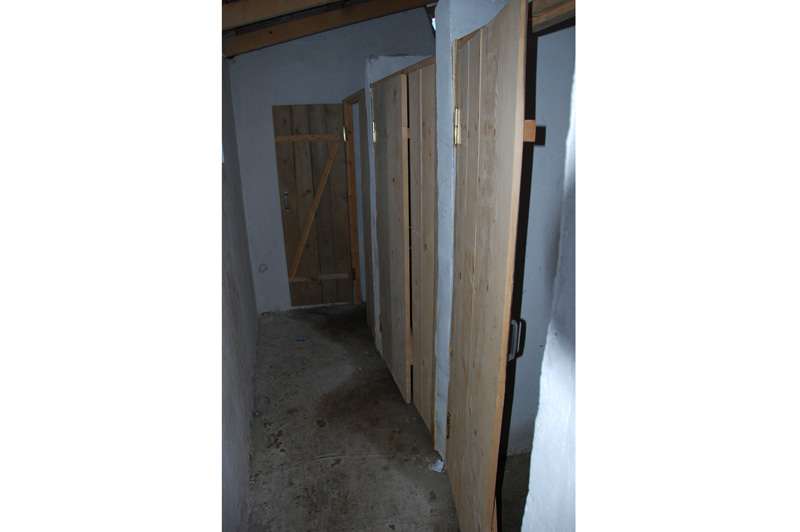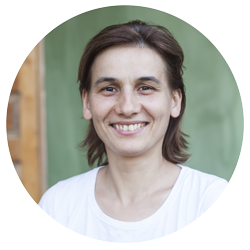 Liliana Botnaru
Executive director and training facilitator. Has 20+ years of experience in non-profit sector from founding NGOs to managing community development, youth empowerment, social inclusion and educational programs.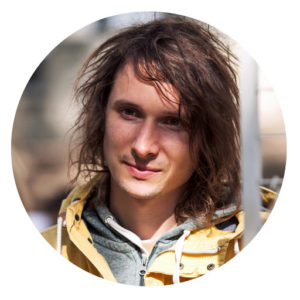 Lorin Leifert
Lorin is a volunteer from Germany. With experience and passion for organic gardening, event management, youth activities, Lorin is a great addition to AVANT's team.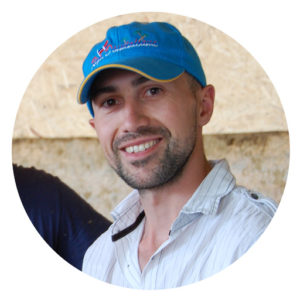 Ivan Rabei 
President. Being a PhD candidate in renewable energies, Ivan eagerly shares his experience with local community members in projects like building solar dehydrators for drying fruits and vegetables.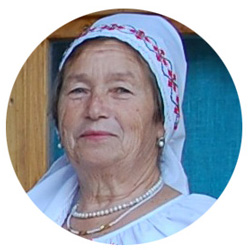 Ecaterina Sadovnic
Board member. An active community member and leader of cultural development in Riscova, dna Ecaterina is one of the key organizers of community events with regional and international participation.
Contacts
Liliana Botnaru – 069439036 / avantrural [aet] gmail.com